Can you tell us your brewery's story and about the growth of the craft brewing industry in Asheville?
"It has been quite a surprise. When we started in 1994 and I founded Highland Brewing, my idea was to create a place where I could get great beer and be active outside the house. We named the brewery Highland Brewing because we wanted to recognize the Scotch Irish that first settled this area many, many years ago. This area is also very similar to the Highlands in Scotland. Our first beer was Gaelic Ale. Our original name for the beer was "Celtic" but someone already had rights to that name. We just celebrated 20 years. The first 12 years were spent in the basement of an historic building in Asheville. We were the first legal brewery in Asheville and it took us a while to get traction. Asheville is now the place to be. We have seen some wonderful changes."
Tell us what makes Asheville, with its own unique charm & culture, so special for you.
"We first came to Asheville to hike and we loved it. There are more miles of trails per square mile in Western North Carolina than any comparable area in the country. We found ourselves returning over and over until we finally decided to move here. Once we moved, we discovered so many other wonderful things! It is amazing how eclectic it is. There is such a sense of community and independence in the Asheville area. I know several people who have left and then come back. It is a great place to be. We love it here!"
Tell us what Asheville's hidden treasures are or best kept secrets.
"With this digital age there are not a lot of well kept secrets. Some of the hikes, some of the downtown areas and even some of the shopping venues are hidden treasures."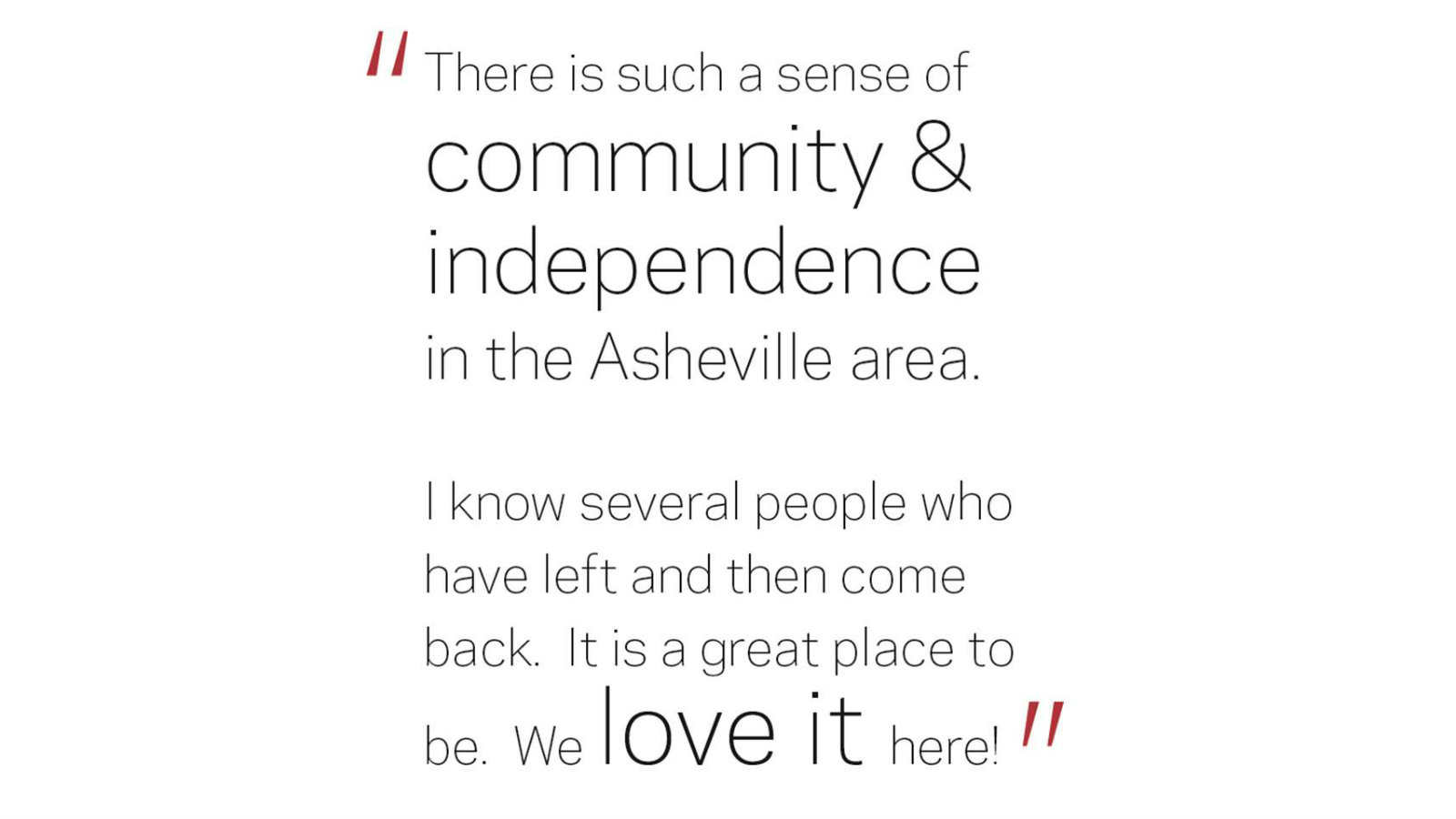 What is your favorite scenic drive?
"The Blue Ridge Parkway south of Pisgah. It has a feel and look that you wouldn't expect to see here. It is stunning."
Asheville is becoming famous for its culinary talent, what are a couple of your favorite restaurants?
"It is really hard to name just one favorite restaurant. I have several but to name a few by the Aloft, I would say Blackbird, Limones, Cúrate, Posana and Chestnut. There are so many wonderful restaurants in Asheville."
How about a favorite breakfast or brunch place as well?
"Limones has a great brunch. If you want to venture up north, Stoney Knob Café has a Western Carolina feel. The food is delicious and the portions are large."
What is your favorite music venue in Asheville?
"I have heard some fabulous concerts at the Thomas Wolfe auditorium. The acoustics there are pretty darn good. I also enjoy the Symphony. The younger folks seem to enjoy the Orange Peel but that is for a much younger group."
What do you recommend doing in Asheville for a family?
"Visiting the Biltmore is a fun thing for families to do. The climbing walls on Wall Street and watching street performers in the city is entertaining. There are also many great hikes that families can enjoy. One of the most popular places for a family to visit is Sliding Rock in the summer. Depending on the age of the children, rafting is a fun option as well."
Do you have a couple of unique, must see, shops?
"Asheville has a great mix of old time stores and some new. Regarding the traditional stores, you have "Tops" for shoes. There are more shoes than you can imagine. "Ad Lib" on Haywood is a women's store which my wife enjoys. There are several book stores, such as "Malaprop's", with lots of history. Woolworth Walk is an old time favorite."
There are wonderful artists and art here in Asheville. What is your favorite gallery?
"My taste is more New Morning Gallery which is owned by the same gentleman that owns Blue Spiral 1 Gallery which is more avant-garde. My wife enjoys Bellagio Art to Wear and has purchased several items there. All of these galleries are owned by John Cram who has been part of Asheville for years."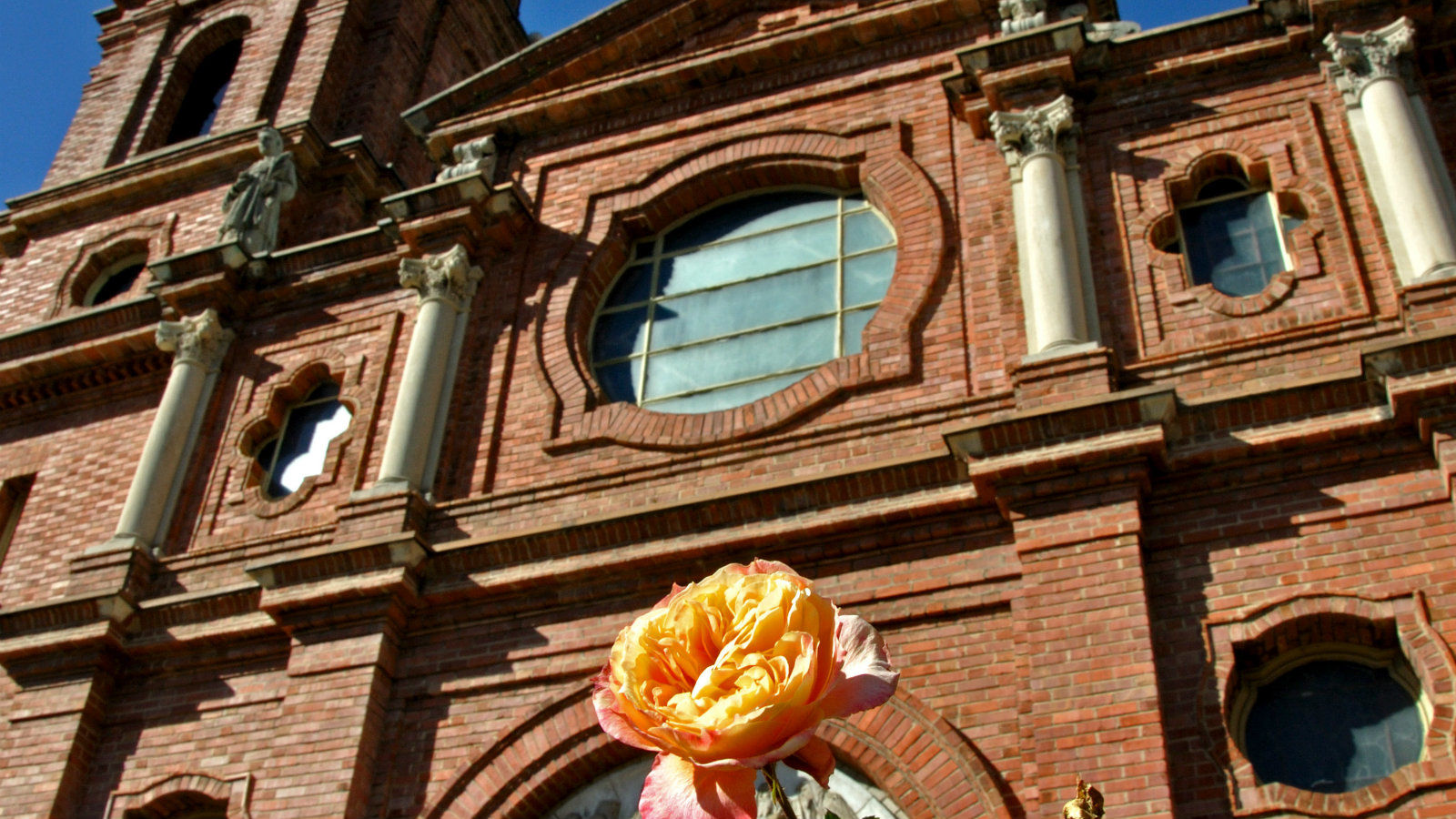 If you only have one day in Asheville, what do you recommend doing?
"Visit the Grove Park Inn and walk around. Then see the Basilica of St. Lawrence and go on the Lazoom bus. I would end with dinner and a night out on the town."
Is there anything else about Asheville that you would like our visitors to know?
"Asheville is a very artistic, eclectic community which is part of the charm of the city. The people are very welcoming. We want Asheville to be proud of us because we are proud of Asheville."