Live At Aloft Hotels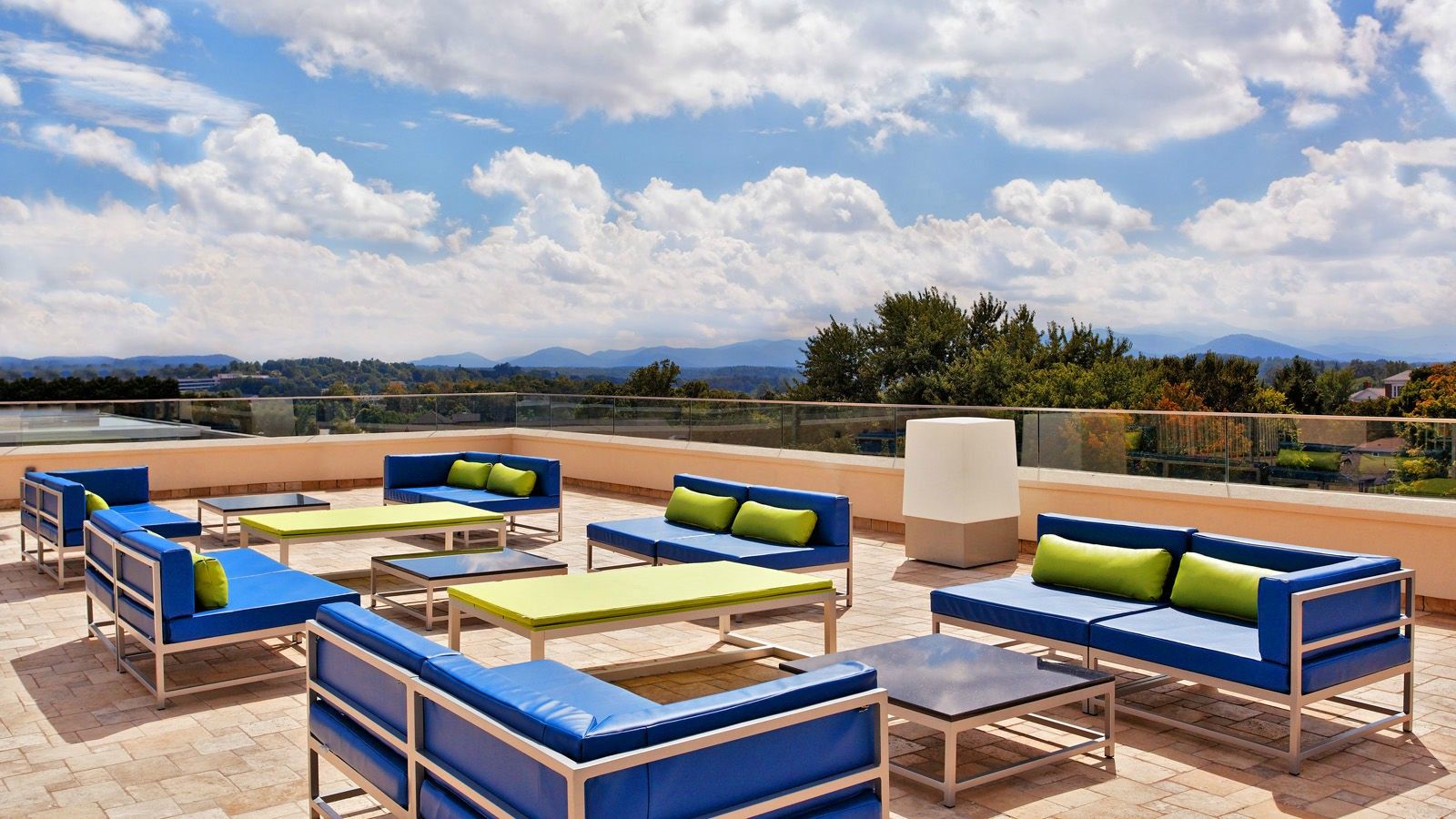 Swing by Air Level throughout the summer, from
5 - 8 PM for our Live At Aloft Hotels music moments. Enjoy live music, signature sips, and snacks while taking in spectacular Asheville mountain views.
Upcoming Events
Monthly Performances
Join us for Live At Aloft Hotels music performances starting at 8 PM. Make sure to check out our upcoming Live at Aloft schedule.
July 1: The Jordan Okerand Experience (Rock)
July 6: Ashley Health (Acoustic)
July 7: DJ Zeus (Hip Hop, Hits)
July 7: Circus Mutt (Foot Stompin')
July 13: Bean Tree Remedy (Americana)
July 14: DJ Phantome Pantome (Hip Hop)
July 15: Naked Scholar (Soul)
July 20: Sarah Tucker (Acoustic)
July 21: DJ Abu Dissary (Hip Hop)
July 22: Siamese Jazz Club (Soul)
July 27: Pam Jones (Acoustic)
July 28: DJ Capt. EZ (Hip Hop)
July 29: Tom Waits For No Man (Tom Waits Tribute)
2017 Performances
Enjoy our 2017 Live At Aloft Series Performances, held the last Sunday of the month. Your $5 cover charge is donated to one of our charitable organization partners.
June 25: Caromia (benefits Friends of Connect Buncombe)
September 24: Caribbean Cowboys (benefits Asheville Area Arts Council)
October 29: Stevie Lee Combs (benefits Charlie's Angels Animal Rescue)